Bao-Quoc Core La, M.D.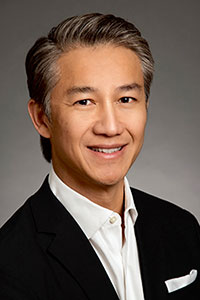 Dr. La immigrated from Vietnam as a child and grew up in Houston.  He graduated summa cum laude from Baylor University and earned his M.D. from the University of Texas Southwestern Medical School in Dallas. He completed his internship and residency at the Memorial – Hermann Hospital in Houston's Texas Medical Center. Dr. La is board certified by the American Board of Obstetrics and Gynecology.  He specializes in routine and high risk obstetrics and minimally invasive gynecological surgeries.  Dr. La speaks Vietnamese, English and can communicate in Spanish.  He is happy to serve the West Houston communities and bring his diverse background to the area.
Personal Philosophy
I believe in doctor-patient relationships based on trust, respect, communication and education.  I will provide medical care in a gentle and empathetic manner. Because you are unique, so are your health care needs. I will personalize your treatment accordingly.  We will be partners in the care of your health.  I encourage you to be an active participant and welcome all of your questions.  It would be an honor to provide health care for you and your family.
Hospital Affiliations
Memorial Hermann Hospital – Memorial City Gynecologic Surgery & Obstetrical Care (www.memorialhermann.org)
The Women's Hospital – Woman's Hospital of Texas – West Houston Campus, Surgery (only) (www.westhoustonmedical.com)
Services
Dr. La treats a broad spectrum of medical problems experienced by today's woman, beginning with adolescent gynecology, throughout the reproductive years and well into menopause. This includes routine and high-risk pregnancies as well as a vast array of gynecologic services, menopausal care and minimally invasive gynecologic surgeries.
Office Procedures
Our office is equipped with state-of-the-art diagnostic tools so that we may offer our patients a number of options within the privacy of our office.  Ultrasounds are performed in our office on a routine basis as are colposcopy and cryosurgery.
Prescriptions
For refills on your current prescriptions, please use the Patient Portal to notify Dr. La that you require a refill.  You may use the Patient Portal to discuss any changes and/or adjustments needed in your medication also.  For those patients who have not setup their Patient Portal or do not have internet access, please have your pharmacist call the office.   Medications will not be refilled by the on call doctor so please have these issues dealt with during regular business hours.